EdLights
Junyo, Inc.
UX Audit and UI Redesign
EdLights is a web and tablet-based business intelligence app for marketing and sales to the education industry. Featuring a complex report creation tool (refining search results by over 100 metrics) mapping, data visualizations, school and district data by county and state.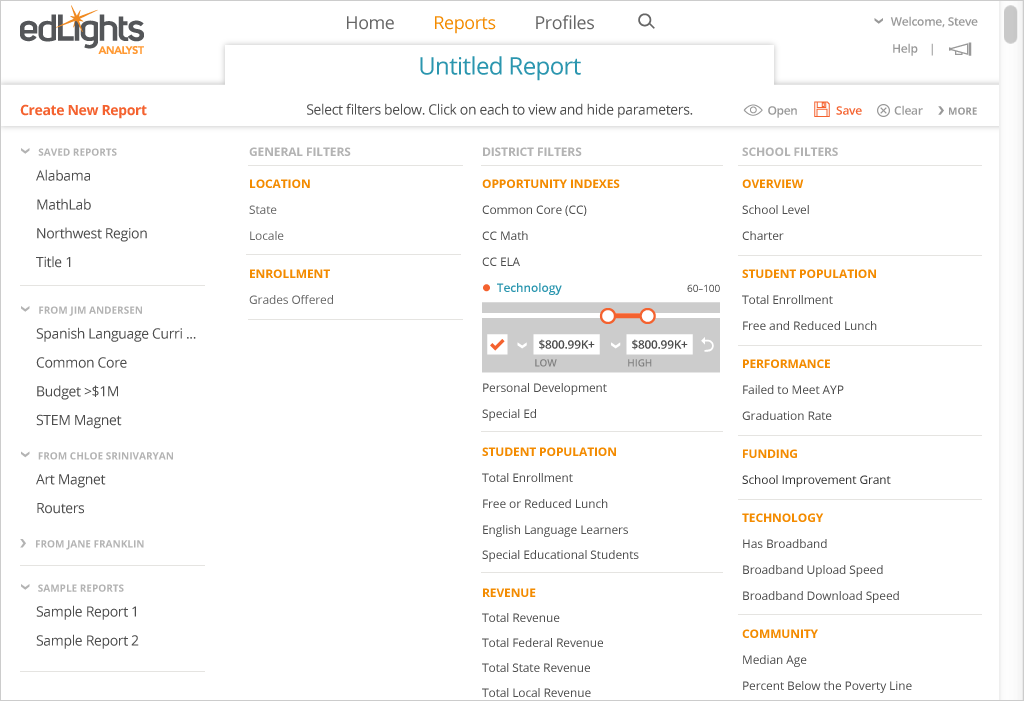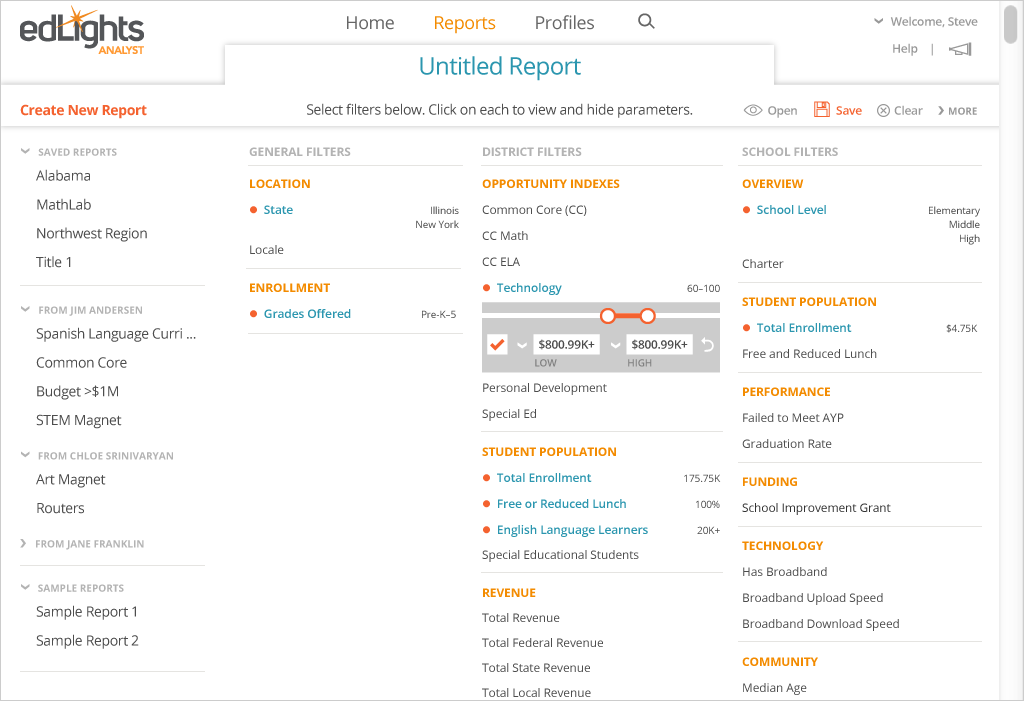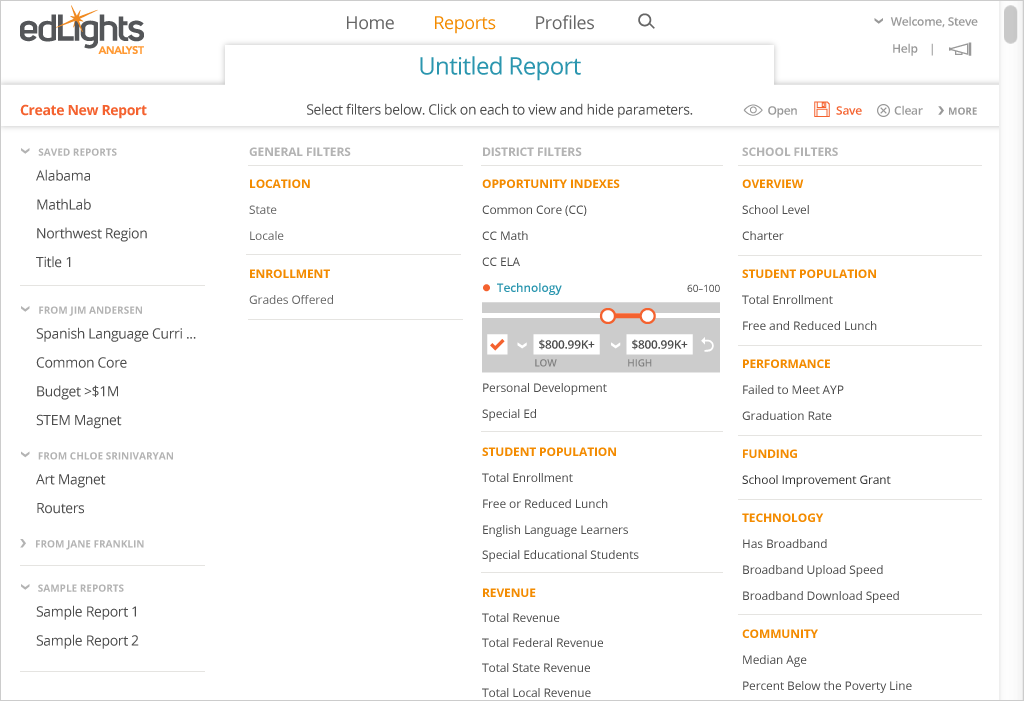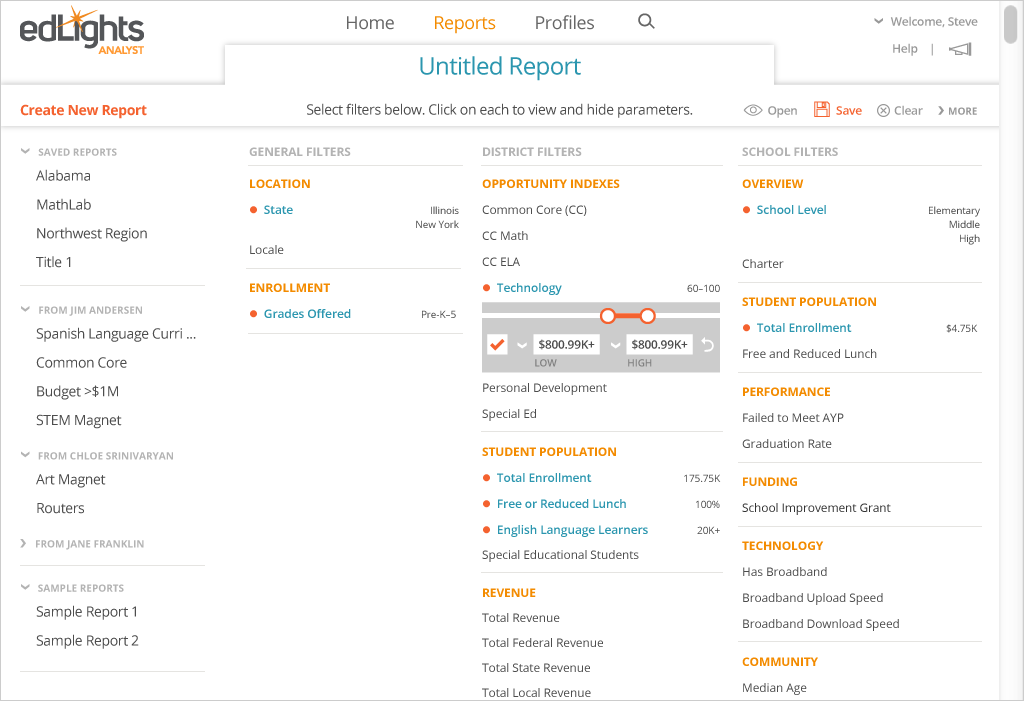 Challenges
(1) Existing users required training to discover and utilize the full capacity and power of the application. Filters were selected on one screen, then parameters for each filter set on a separate screen at a different stage of the process.
SOLUTION – Redesigned report-creation tool as a single-screen where metrics are chosen and parameters set all at once, instead of multiple staged screens. Saved company human hours and costs.
(2) Sales and marketing users needed to organize results by state and region (not possible in original implementation).
SOLUTION – Conceived and designed a landing page with dynamic interactive state data visualization and comparison table as the primary entry point for users, adding an initial visual impact and providing users with their primary use requirement up front, without any clicking.
(3) Oversized design did not allow for easy scanning and survey of complex data sets.
SOLUTION – while primarily targeting tablet-users, tighten up design, reduce the size of the navigation, and prioritize data views.
PLUS
Refreshed color palette
Created new, visually appealing data visualizations of market-differentiating viability ratings
Clarified language of buttons and made consistent locations for tools and controls, so users would find the features more easily
Redesigned existing data visualizations for clarity and visual appeal