Junyo, Inc. — Streams
UI and UX wireframes and visual designs for educational technology app applying big data to education.
Desktop & Tablet
Users
Teachers, Students, Parents, School-level administrators, District-level administrators
Workflow
(1) Search for educational resources.
(2) Save resources.
(3) Assemble resources into lesson plans.
(4) Share lesson plans with other teachers.
(5) Assign lessons to students.
(6) Capture student behavior across a wide range of qualities, not just correct/incorrect
(7) Provide data feedback and visualizations to teachers, administrators, students, and parents
(8) Develop a refined recommendation engine to create customized educational with a higher rate of student success
Design Challenges
(A) Resources tagged and searchable by almost 200 different data points, including curriculum standard, file format, how it is used in the classroom, pedagogical applications, context, content, accessibility, grade level, reading level, source, and usage rights.
(B) Users should be able to save, move, categorize, share, annotate, rate, and edit existing resources as well as other teacher's lesson plans. Items should be easy to move between the different sections of the app.
(C) Users should be able to create their own resources.
(D) Look & feel should be clear, friendly, fresh, and elegant.
Tools
Visual designs and prototypes developed in Sketch and Illustrator.
Wireframes produced in Balsamiq.
Junyo, Inc. — EdLights
UX Audit and UI Redesign
EdLights is a web and tablet-based business intelligence app for marketing and sales to the education industry. Featuring a complex report creation tool (refining search results by over 100 metrics) mapping, data visualizations, school and district data by county and state.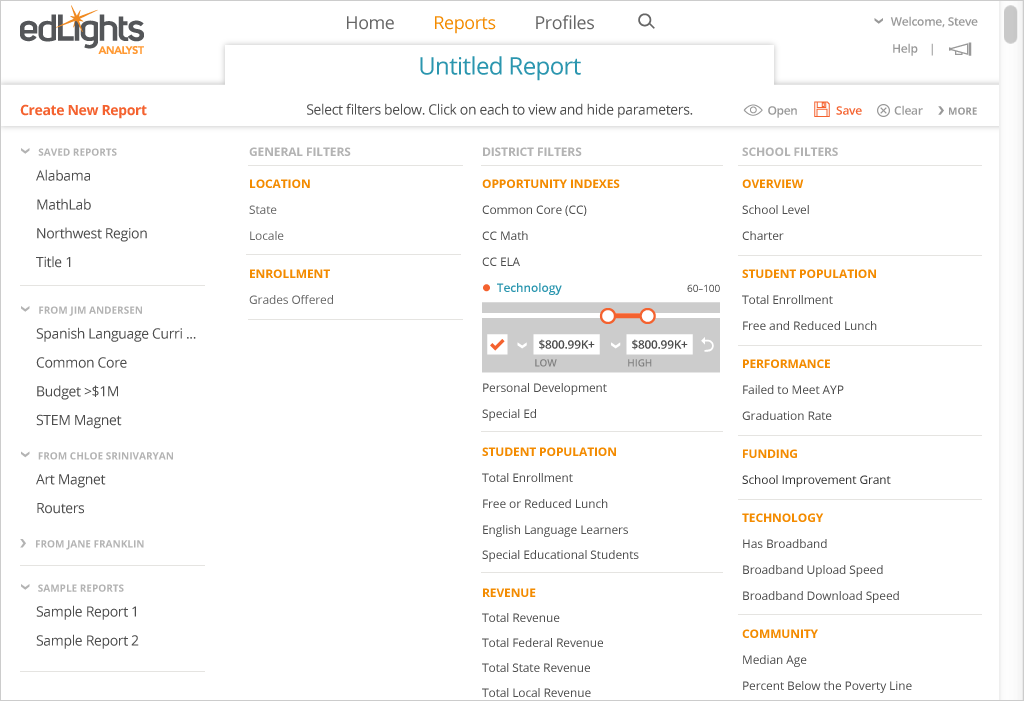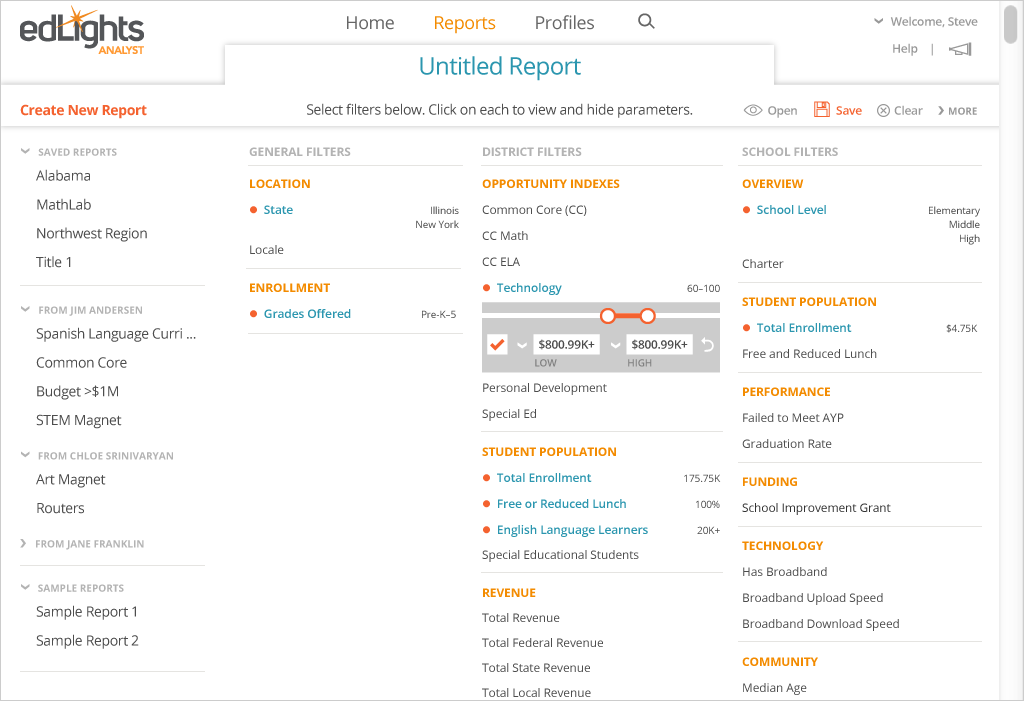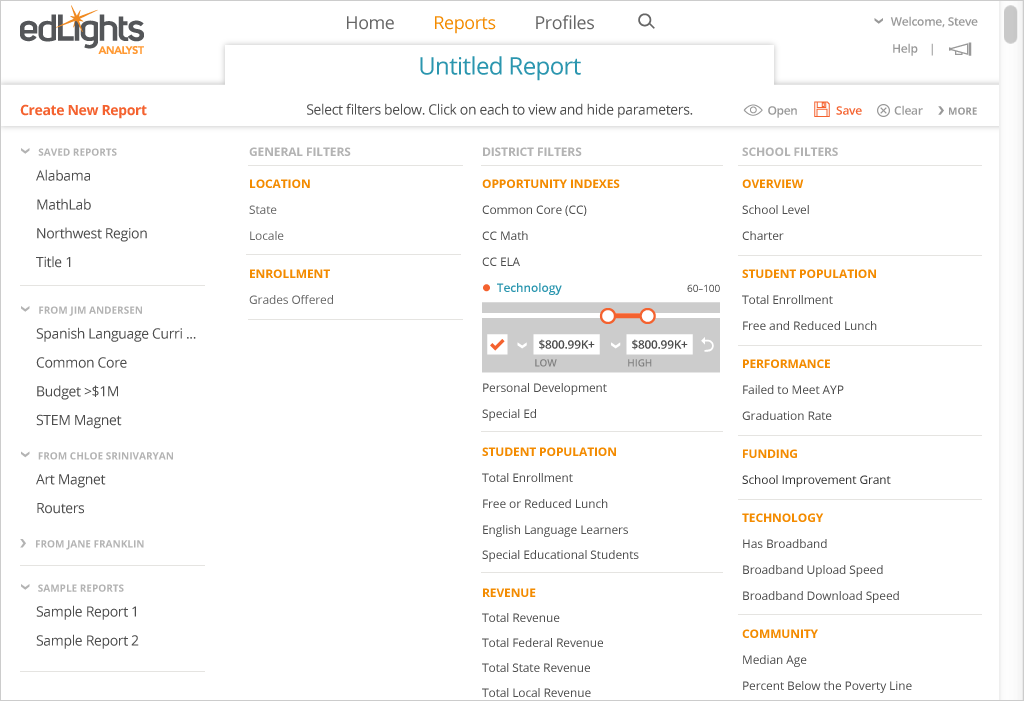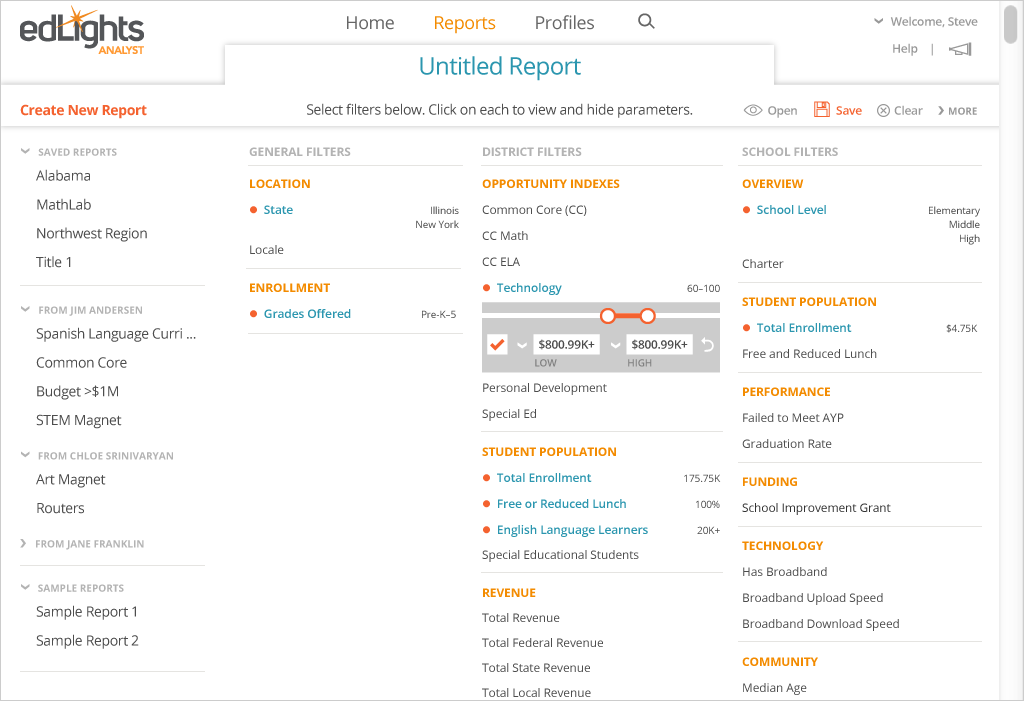 Challenges
(1) Existing users required training to discover and utilize the full capacity and power of the application. Filters were selected on one screen, then parameters for each filter set on a separate screen at a different stage of the process.
SOLUTION – Redesigned report-creation tool as a single-screen where metrics are chosen and parameters set all at once, instead of multiple staged screens. Saved company human hours and costs.
(2) Sales and marketing users needed to organize results by state and region (not possible in original implementation).
SOLUTION – Conceived and designed a landing page with dynamic interactive state data visualization and comparison table as the primary entry point for users, adding an initial visual impact and providing users with their primary use requirement up front, without any clicking.
(3) Oversized design did not allow for easy scanning and survey of complex data sets.
SOLUTION – while primarily targeting tablet-users, tighten up design, reduce the size of the navigation, and prioritize data views.
PLUS
Refreshed color palette
Created new, visually appealing data visualizations of market-differentiating viability ratings
Clarified language of buttons and made consistent locations for tools and controls, so users would find the features more easily
Redesigned existing data visualizations for clarity and visual appeal
Junyo Inc. — Edlights eCommerce and Registration
Design custom shopping cart and registration pages.
PsychTutor, powered by Pearson
Interface design for online interactive tutorials for college-level students. Template needed to accommodate a wide variety of content, text, images, video, and interactives in a format that a non-designer could input. Designed to provide consistent feedback of location within content.
Pearson MyLabs Template
Applies to MyLabs for all textbooks and subjects. Redesign existing layout, create new icons, develop a more evolved "look," and a more effective click-through rate for the main action items — while remaining within the existing technical parameters.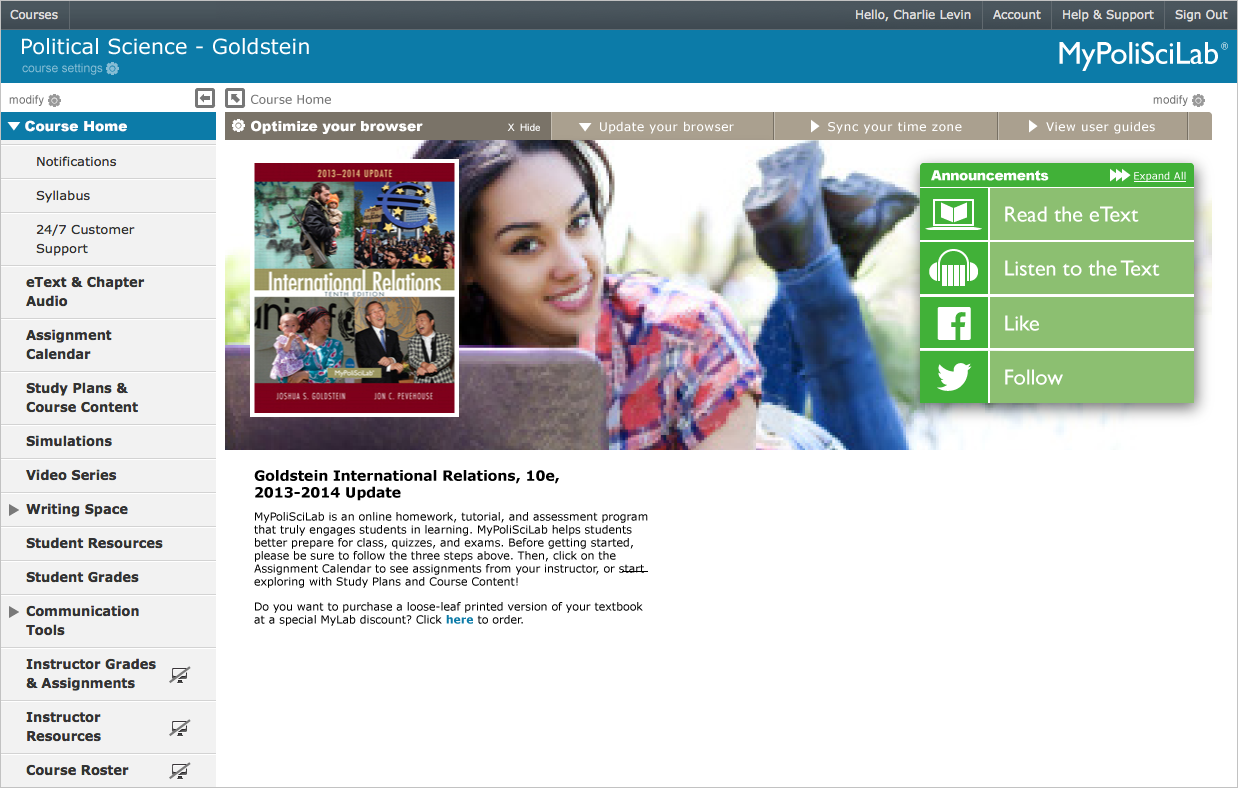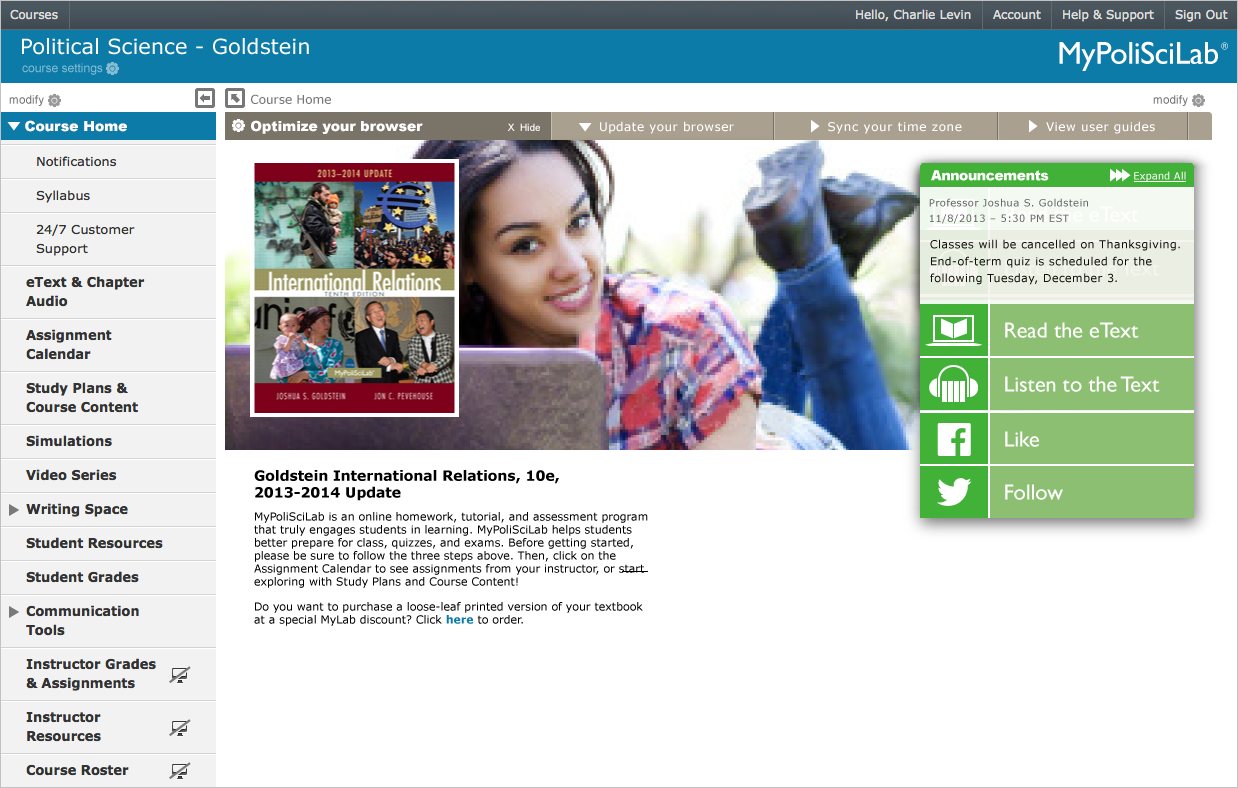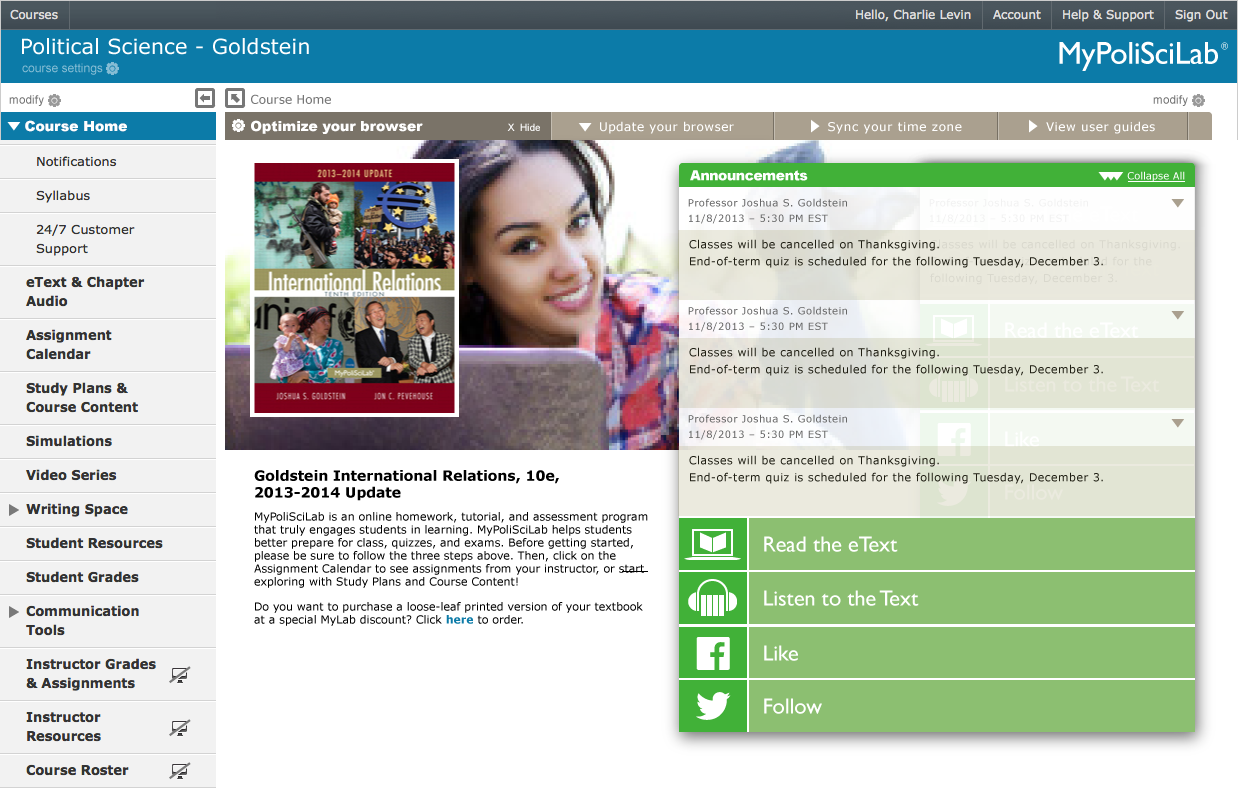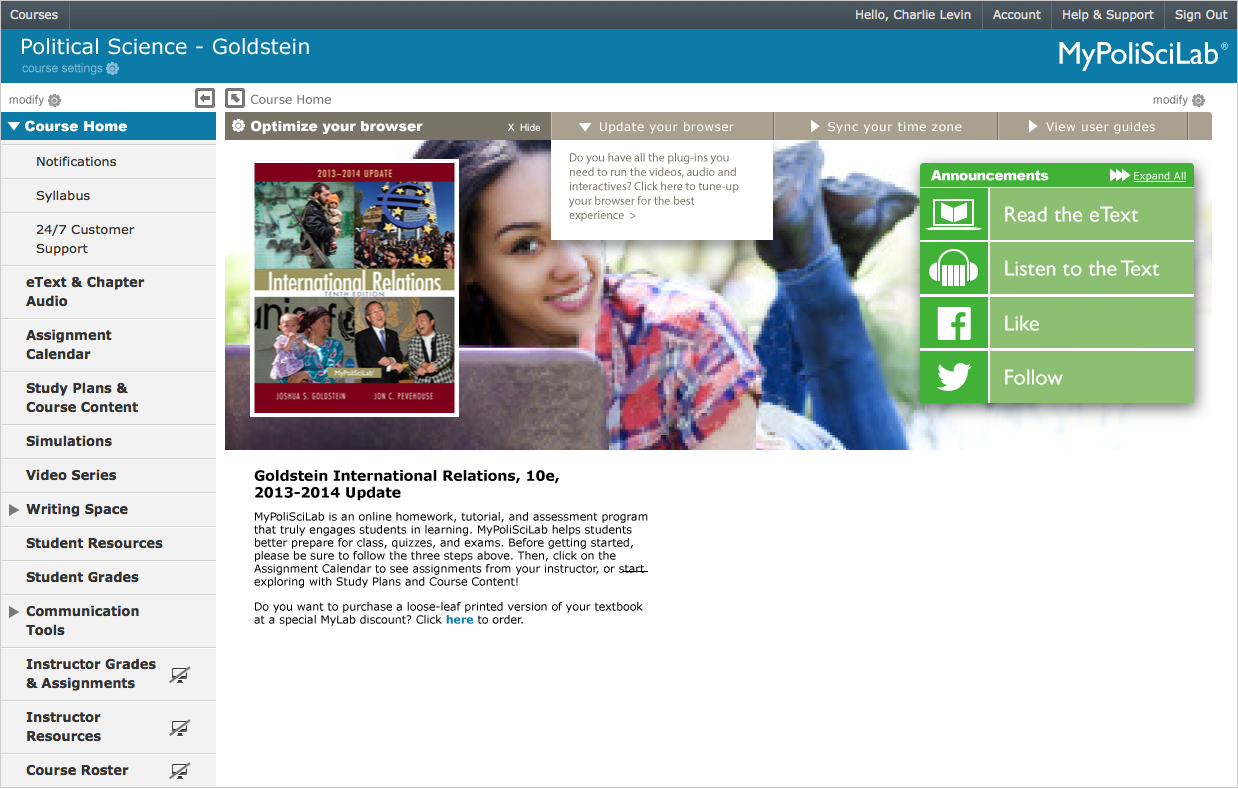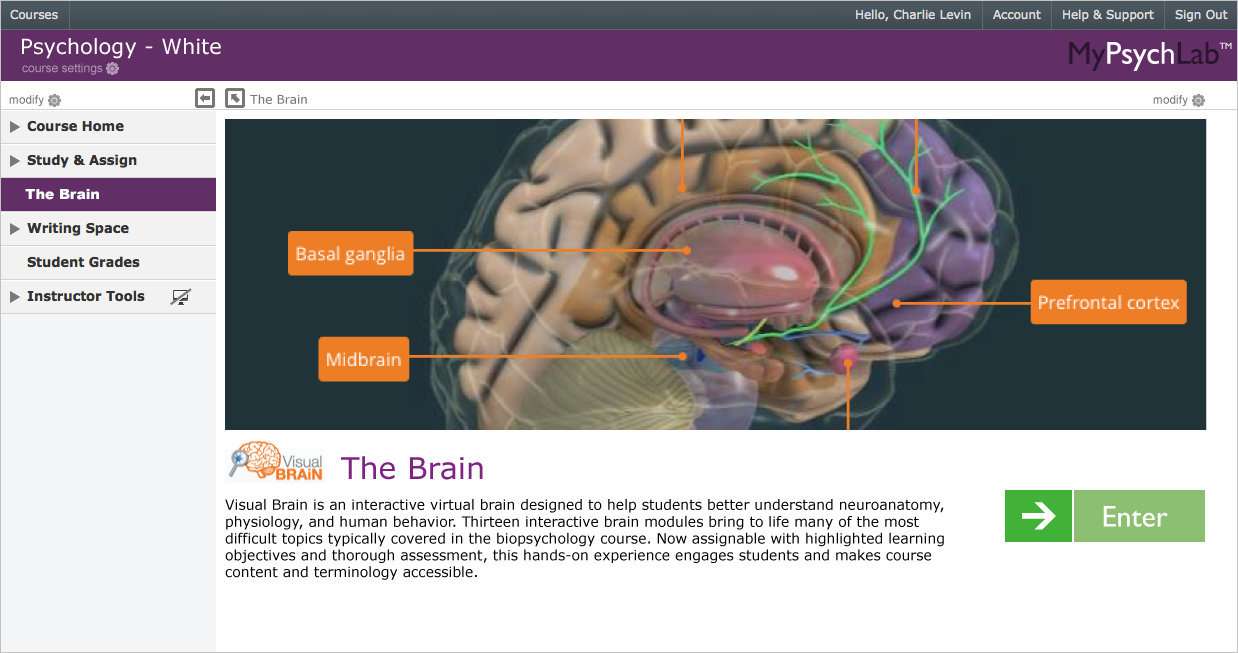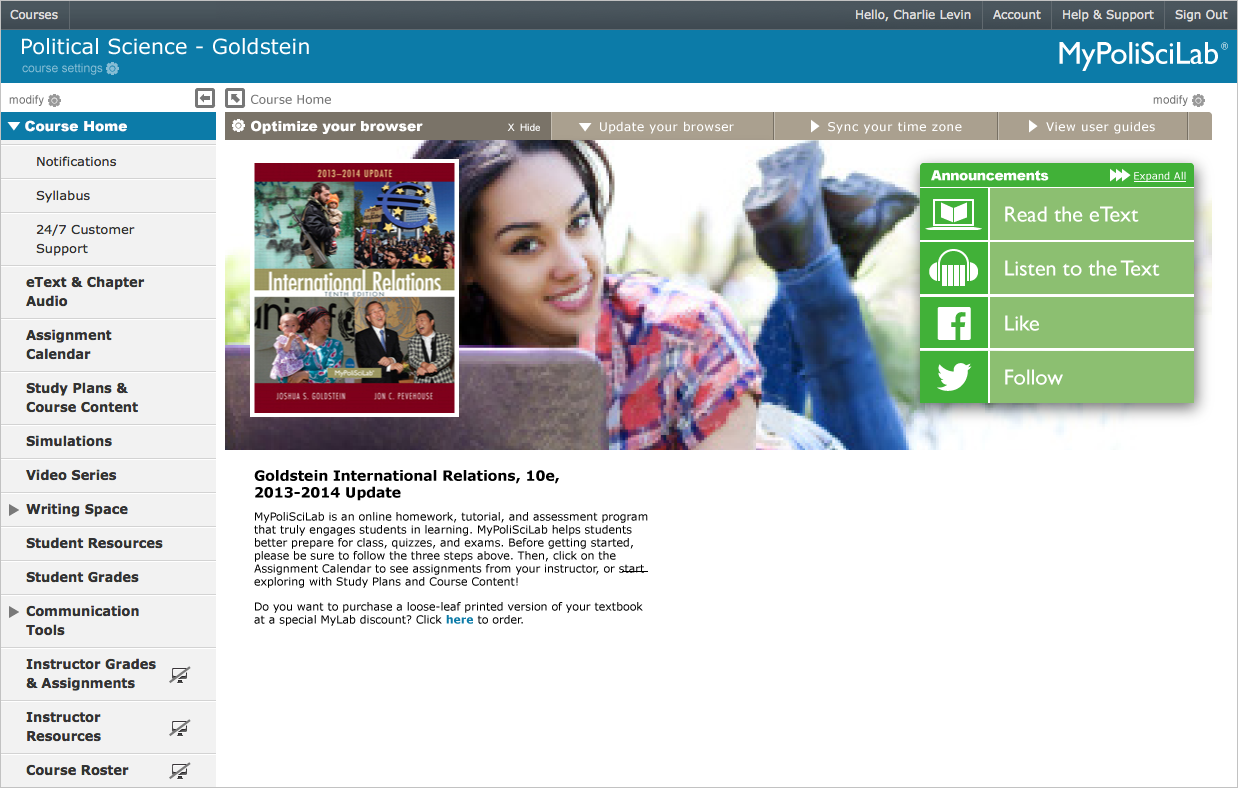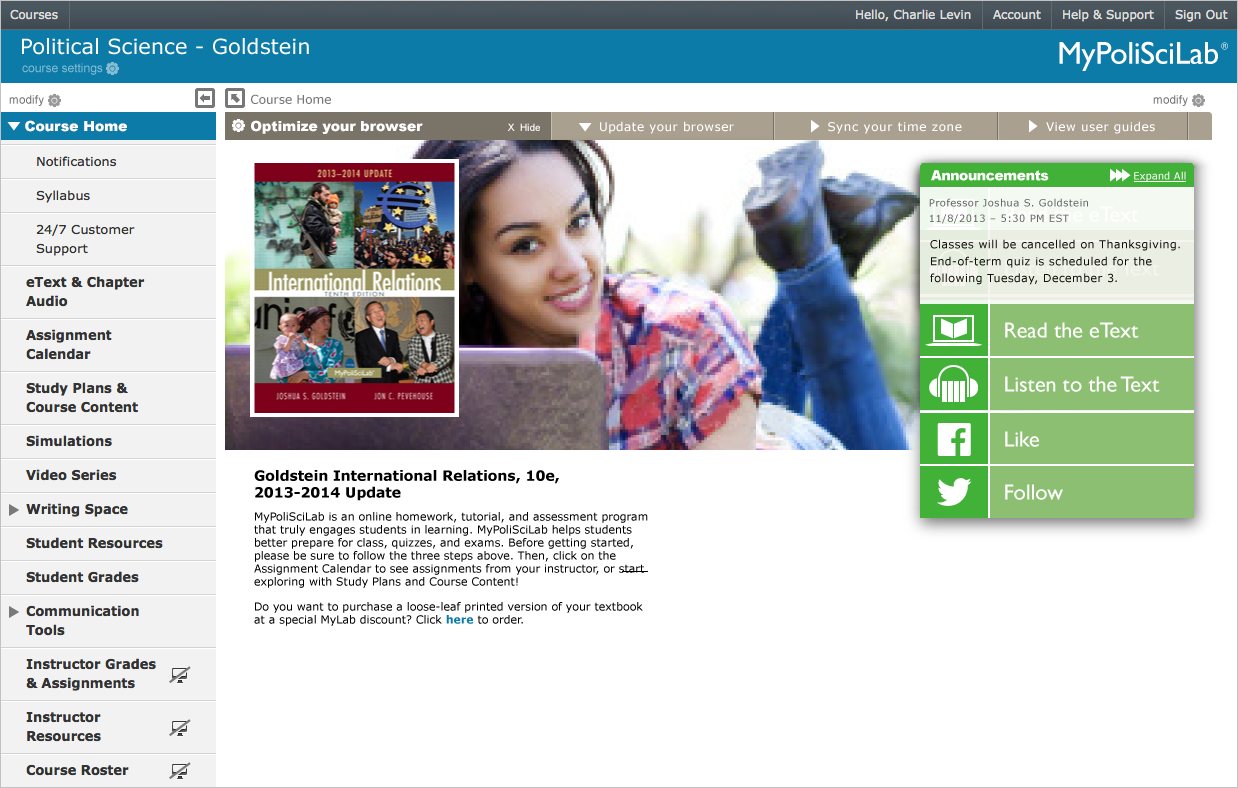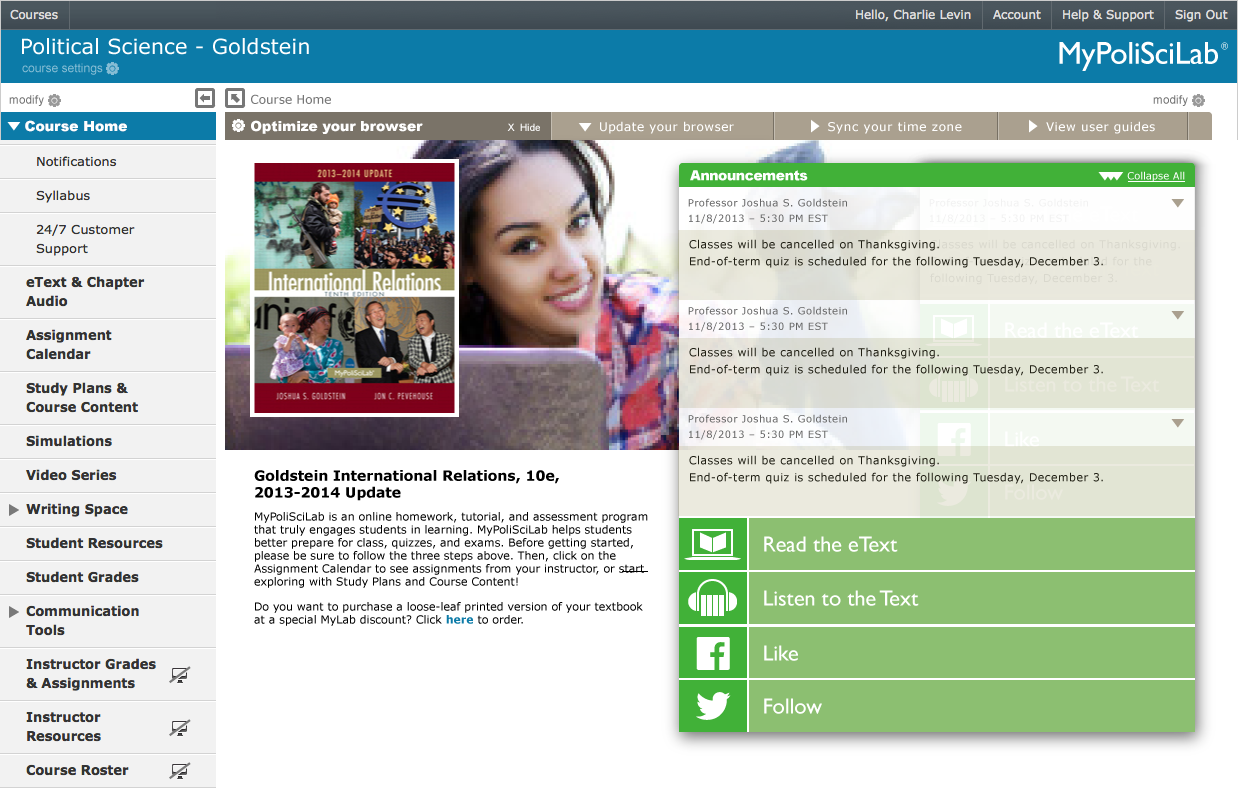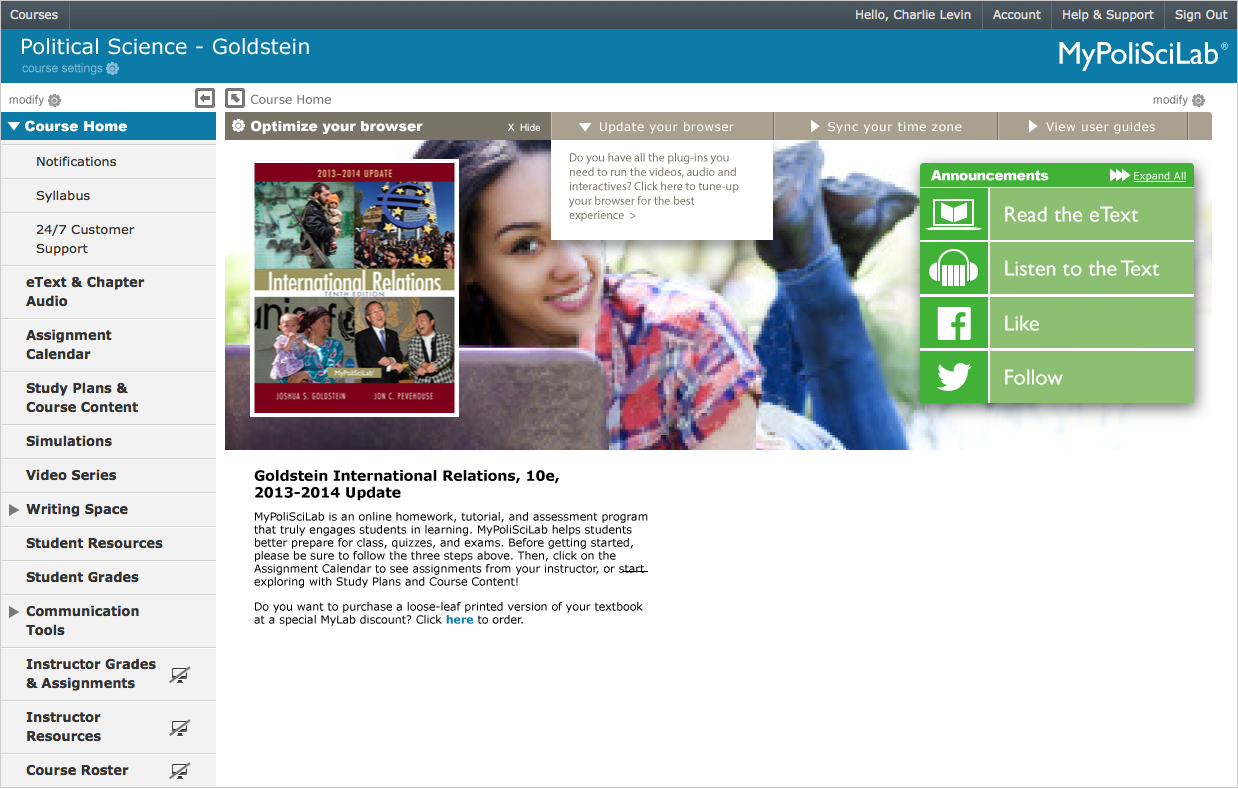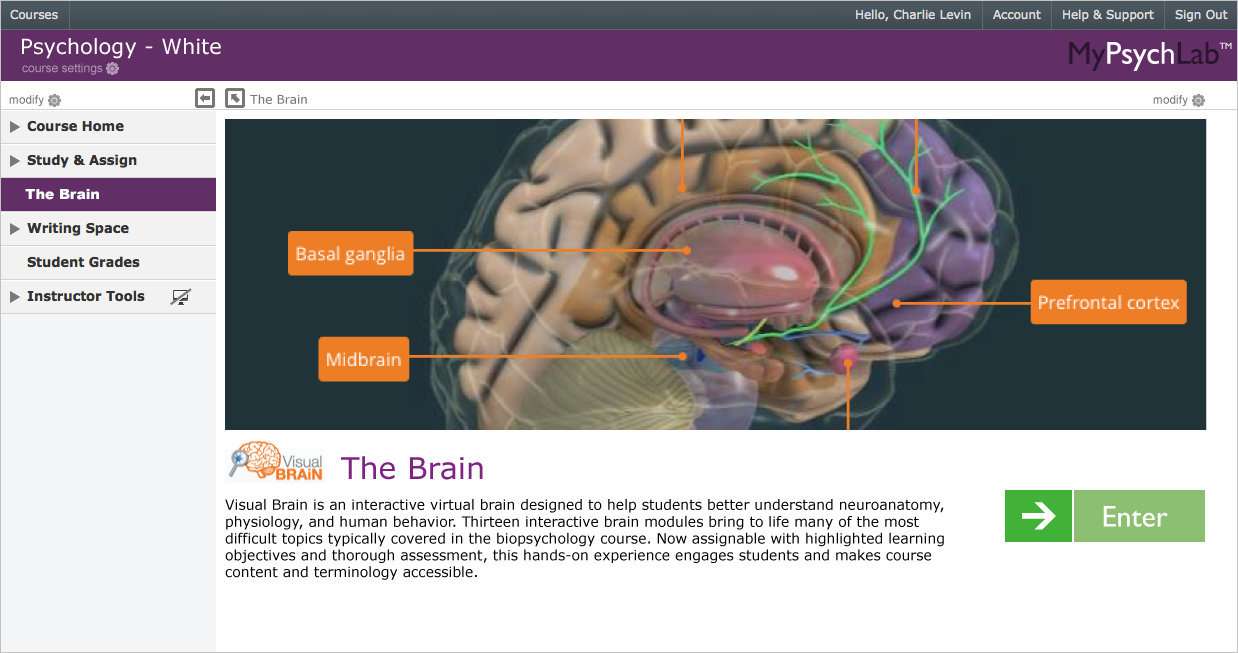 FeedMe
Visual and interface design for RSS Aggregator
Pearson MyLibrary Templates